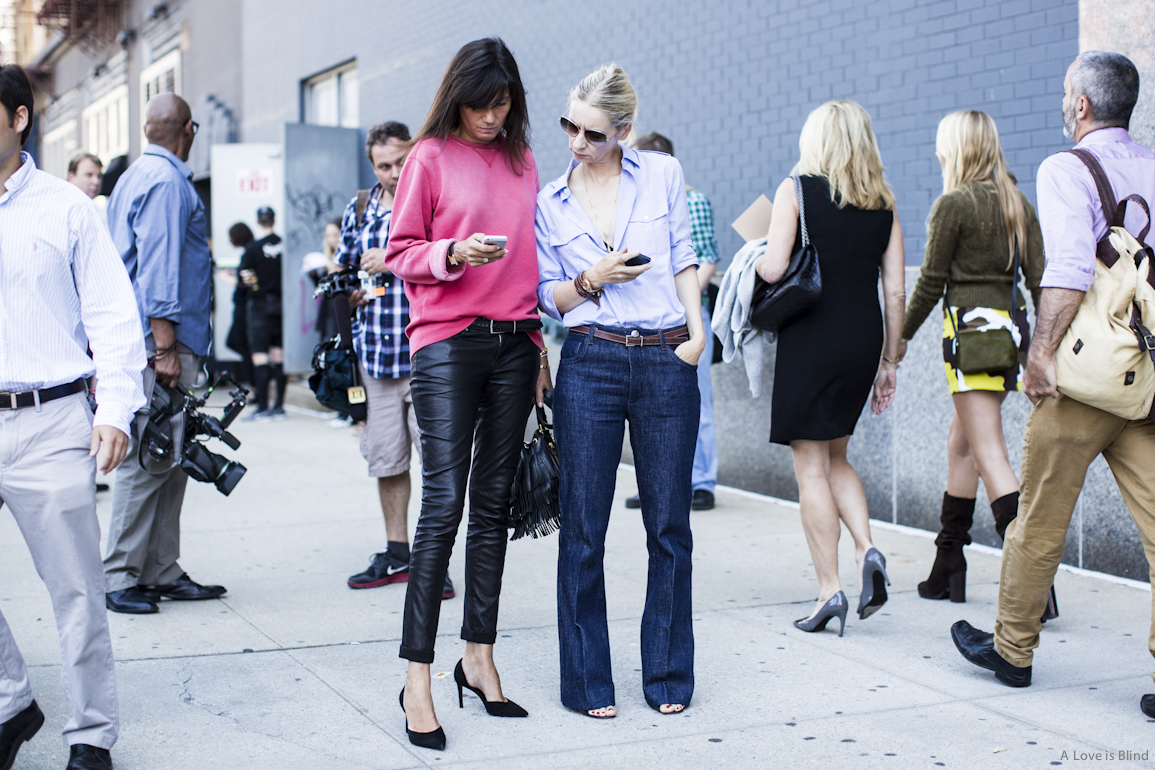 As a true tomboy I always disliked to color pink. Actually, I've even said once I really hated this so girly-girl color. But to be honest with you guys I want to return to this comment because I've started adding pink colored items to my wardrobe more often. Yes, hello pinkish new bag. Hello pink flamingo sweater! Still havent some pink items in your closet? If any more evidence is needed for the dominance of the shade this season, there can be no better example for this color than Miuccia Prada herself, who made the colour a centrepiece of her autumn/winter collection.
So let me share with you a few reasons to give pink a try this season…
Great to style with
With a closet that's filled with black, grey, white and denim items it's great to bring some color with pink. It's a happy color that brightens up your entire look this fall.
Not so dark
Yes! During fall we always go for darker colors which makes it a season full of the same color scheme. I like to break this habit and go for a lighter and brighter colors. And yes, nobody can so no to this pink 'flamingo' beauty.
We are girls
And in the end, which girl doesn't like to have a dose of pink in her life? And as a tomboy like me starts to love pink, I know you're gonna love it to. Or just try it! Like that all pink coat that I'm so bad too..
I'm wearing a Anita de Groot pink 'flamingo' sweater
images source: sandra semburg . the sartorialist . un-cluttered . anita de groot