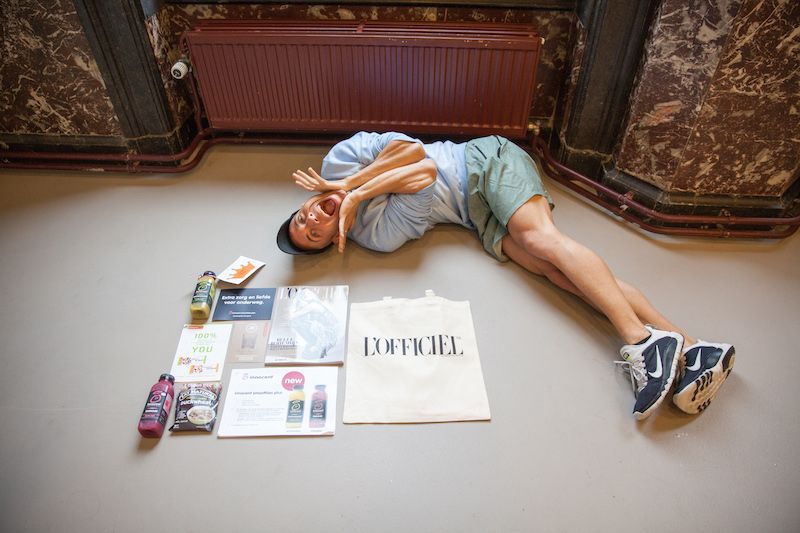 A few months ago I had the pleasure the be part of the Innercirqle by Bloggernet and to enjoy Fashion Week to the fullest. With some of my favorite fellow we check out some great shows, had nice dinners and I filmed it all the create an overall video – some of the things I love to do the most. Last week, only a few days ago, I was happy to be part of the second edition and this time it was all about sport and lifestyle. Before this wouldn't be something for me but thanks to my work-out regime of the last few months I could be more excited about it.
First things, I really had to wake up super early to be on time at the Train More sportschool that was luckily located in the city centre of Amsterdam – just 5 min walk from the Dam. While getting all my stiff set it was time to check out some brands like the super fruity Innocent drinks, sporty Sigma watches, Lululemon sportwear, cool glasses of Things for Drinks that got me excited right away and …
Besides this all I was lucky to meet some familiar and not so familiar faces like Laura from RunningLau, Daisy of IloveHealth and Annemerel from Annemerel.com and many more who were invited to talk and give their view on sports and bussines (blogging). Besides I  just was doing my job there I always  like to be part of these events to learn more about the online world I've been part of almost 6 years now. Great to hear from others how they do their job, had their ups & downs and most of all the get inspired by their stories. Pictures tell more than words and a video even more so I selected some of my favorite shots of this event and of course I couldn't leave you out with the video I made –  let me know what you think of it!
_______________________________
made in collaboration with cirqle x bloggernet
image by dimitri / video & editing by me